Using Data and Analytics to Overcome Patent Prosecution Challenges
The modern-day patent professional struggles with many patent prosecution challenges in their day-to-day work ranging from increased variability in examiner difficulty at the patent office to a more general resource crunch. Thankfully, adopting modern technology solutions can alleviate some of these challenges. Patent prosecution analytics go a step further to include insights that can help patent attorneys achieve better results during all the challenging stages of a patenting process.
Understanding the scale of patent prosecution challenges
To fully realize the challenges of the patent prosecution process, we conducted research among some of the top patent attorneys in the US. Here we summarize our findings on some of the leading pain points in their workflows and how technology offers reliable insights to overcome challenges.
Finding a favorable patent examiner 
One of the more critical battles in the greater war for patent protection is the fight for a favorable patent examiner assignment. Surprisingly, one of the most significant findings from our research was that 81% of IP professionals who were not frequently using examiner statistics responded that they experienced interactions with difficult examiners. Each USPTO art unit comprises a group of patent examiners who evaluate patents that deal with a specific technology or field. Understanding that a single patent application could be appropriately assigned to multiple art units is vital. Each art unit comprises varying proportions of easy, moderate and difficult patent examiners. Using examiner analytics, attorneys working on a patent prosecution strategy can try to avoid challenging examiners or, if that is not an option, at least prepare their clients for a complicated prosecution process.
LexisNexis PatentAdvisor® users can utilize platform features to identify the art units most likely to evaluate a patent application based on the language of their patent draft. The platform also uses a proprietary metric to display the proportions of easy, moderate, and difficult patent examiners in each USPTO art unit, so users can identify which of the potential art units is the most applicant friendly. From there, PatentAdvisor™ users can modify the language and structure of their patent drafts to improve the likelihood that the patent application is assigned to the most favorable of the potential art units. This approach also gives the application the best shot at being assigned to an applicant-friendly patent examiner and ultimately granted. 
Drafting prosecution decisions that win a granted patent 
Once a patent examiner has been assigned to a patent application, the showdown begins between a patent practitioner and a patent examiner. At this point, the patent strategy should become explicitly tailored to the one person who will decide the fate of the patent application; examiner-specific patent metrics can provide key insights that help practitioners efficiently navigate to a successful outcome. Our research also concluded that about 60% of patent attorneys who relied on examiner statistics, often leverage these insights when they are stuck while guiding prosecution decisions. For example, knowing a patent examiner's tendency to grant applications immediately after an RCE (Request for Continued Examination) can inform decisions throughout patent prosecution to save time and money.
The PatentAdvisor patent prosecution platform offers a wide array of patent examiner statistics derived from USPTO patent data so users can effectively size up their opponents. For example, suppose the next move in prosecution remains unclear after assessing an examiner's patent statistics. In that case, PatentAdvisor also provides a Prosecution Guidebook that offers practical, data-based advice for dealing with specific USPTO patent examiners. 
Acquiring clients for the firm
It is important to remember that it is clients who give purpose to patent prosecution, and so it follows that winning the trust and confidence of potential clients is where the patent process begins. Most clients seek transparency and efficiency above all from their patent practitioners. Both qualities can be demonstrated to potential clients through the use of patent data and analytics. Our research also revealed that examiner statistics help improve client relationships as well as gain new clients. Over half of the attorneys in the survey agree that using analytics has helped them build better relationships with their clientele.
Most patent attorneys use raw USPTO patent data and statistics to show their mettle to potential clients, but this fails to paint an accurate picture without context. More specifically, they do not take into account examiner difficulty levels. A patent practitioner's 70% allowance rate might be impressive if their patent examiners were difficult compared to other USPTO examiners. But it might be less so if they faced relatively lenient USPTO patent examiners.  
Bring clarity to your patent prosecution challenges with reliable analytics
From beginning to end, the patent process presents opportunities to win and come out victorious in patent prosecution. Patent data and analytics reveal and inform patent strategies for greater efficiency and effectiveness. Whether winning over potential clients or a difficult examiner to get a granted patent, PatentAdvisor definitely gives you a competitive edge. 
Patent Prosecution Customer Stories
How an In-House Attorney Makes Informed Decisions Using Patent Prosecution Analytics
In this customer story, we discover how a global technology company reaches the final disposition for their patents more efficiently with LexisNexis PatentAdvisor®. Find out also about how they improved their strategy when hiring outside counsel.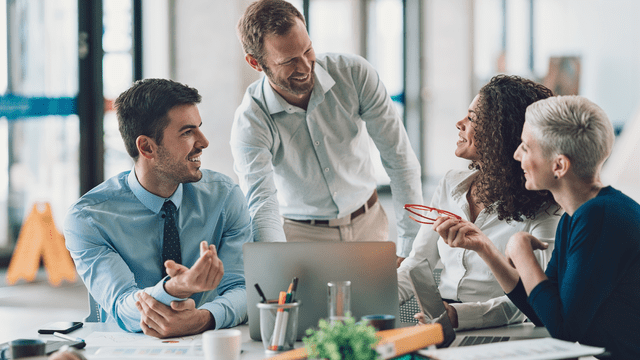 How an Entrepreneurial Law Firm Maintains Its Competitive Edge Using Patent Prosecution Analytics
With LexisNexis PatentAdvisor®, Founders Legal is able to leverage market-leading examiner analytics to determine the strategy most likely to succeed with the patent examiner they have been assigned and market their firm's competitive prosecution performance with real-time, customizable benchmarking reports.
Was this post helpful?
Let us know if you liked the post. That's the only way we can improve.