Bring More Transparency and Predictability to the Patent Prosecution Process
Develop successful IP strategies and proficiently manage patent applications throughout the entire prosecution process using data-driven insights and advanced analytics.
Bring predictability and productivity to your patent prosecution process
LexisNexis PatentAdvisor®
PatentAdvisor™ is the market-leading examiner analytics and predictive prosecution platform enabling transparency, certainty, and improved client outcomes. Get behavioral insights to help make effective prosecution decisions, manage stakeholders' expectations, and support the patent professionals' transition to a "strategic business partner."
Access reliable examiner statistics directly in the USPTO's PAIR and Patent Center
PatentAdvisor™ Extension
Get immediate access to the most essential examiner and art unit statistics directly on the USPTO's websites with the free PatentAdvisor Extension. Save time switching between applications and guide prosecution strategy, streamline processes, foster more predictable outcomes and build trust among your stakeholders.
Available on Chrome™, Firefox®, and Microsoft Edge®.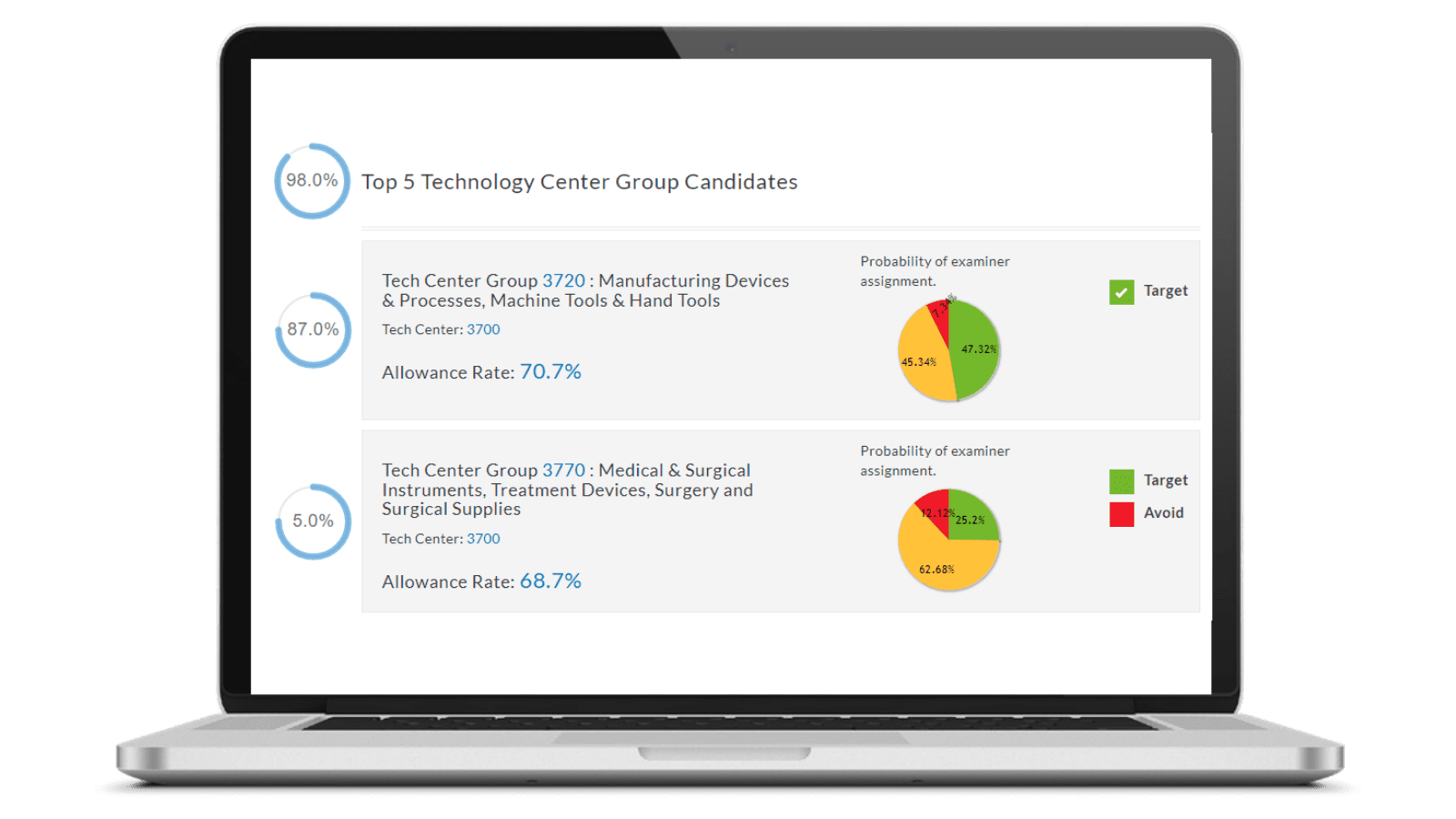 Positively influence the likelihood and the time it takes to get your patent approved
Tech Center Navigator (formerly PathWays™)
Tech Center Navigator accurately predicts the path your application is expected to take at the USPTO, and helps guide you toward the best technology center group by characterizing your invention in a way that will get you the best patent in the shortest time.
Monitor your patent application status
LexisNexis® PAIR Watch
PAIR Watch monitors the USPTO Patent Center website and sends alerts regarding updates to the Image File Wrapper, Continuity Data or Transaction History.
Learn how our solutions streamline the prosecution process
Related Resources
The Inside Scoop From a USPTO Patent Examiner
A USPTO patent examiner evolves in their understanding of patent laws to patent examination with the lessons they learn through experience.
Objectively Measure Patent Prosecution Performance by Normalizing for Examiner Difficulty
The PatentAdvisor™ Efficiency Score is the ultimate tool to measure patent prosecution performance by scoring examiners purely for efficiency.
Patent Prosecution Analytics: No Longer Just a Nice to Have
Patent data and prosecution analytics can be leveraged in many ways throughout the patent prosecution process.
Use Patent Data to Understand USPTO Examiners
LexisNexis PatentAdvisor® users can understand USPTO examiners and predict the course of prosecution and the examiner's decisions.
More Recommended Solutions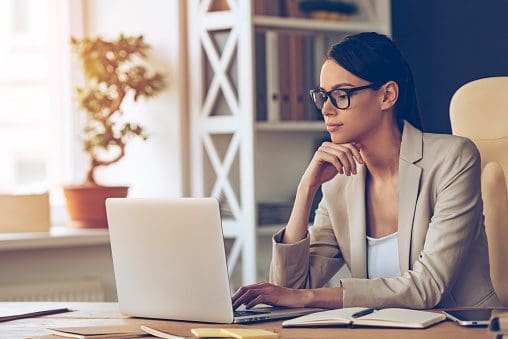 Application Drafting
Write high-quality patents with precision using LexisNexis® PatentOptimizer®. Create consistent, accurate, and more informed office action responses that reduce human error, manually intensive activities, and overall costs.
Patent Search
Access extensive patent databases through our search tool, LexisNexis TotalPatent One®, including the full text from a market-leading 66 authorities, bibliographic and abstract data from a further 43 authorities.
Customer Acquisition
Objectively prove your performance with PatentAdvisor® Benchmarking Reports™ that provide reliable comparisons of law firms and corporations with the PatentAdvisor Efficiency Score™.