Navigate the World of Standard Essential Patents and Standards' Contributions
Leverage transparent and accessible data for SEPs, Technical standards, and contribution data analysis to ensure the success of your patent portfolio with LexisNexis® IPlytics.
Turn patents and standards data into action and make profound business decisions
As a patent professional, you can enhance the performance of your patent portfolio by utilizing IPlytics' reliable and user-friendly data on SEPs, technical standards, and contribution data analysis. Access transparent and easily understandable insights, empowering you to make informed decisions and achieve success.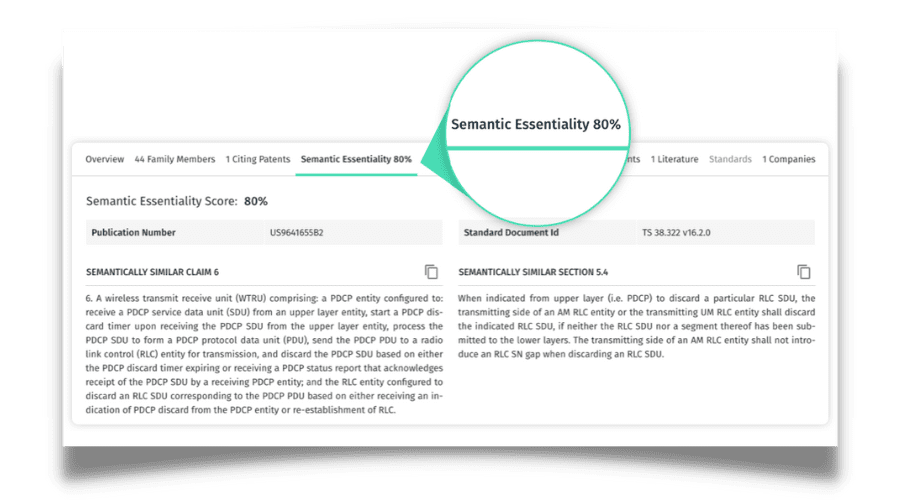 Semantic Essentiality Score
Your first step to determining patent essentiality
The IPlytics Semantic Essentiality Score guides you on how likely essential a patent is to the standard it is declared for. Using a semantic mapping of independent patent claims to standard sections, an essentiality score is calculated ranging from 1-100 with 100 being the most likely essential.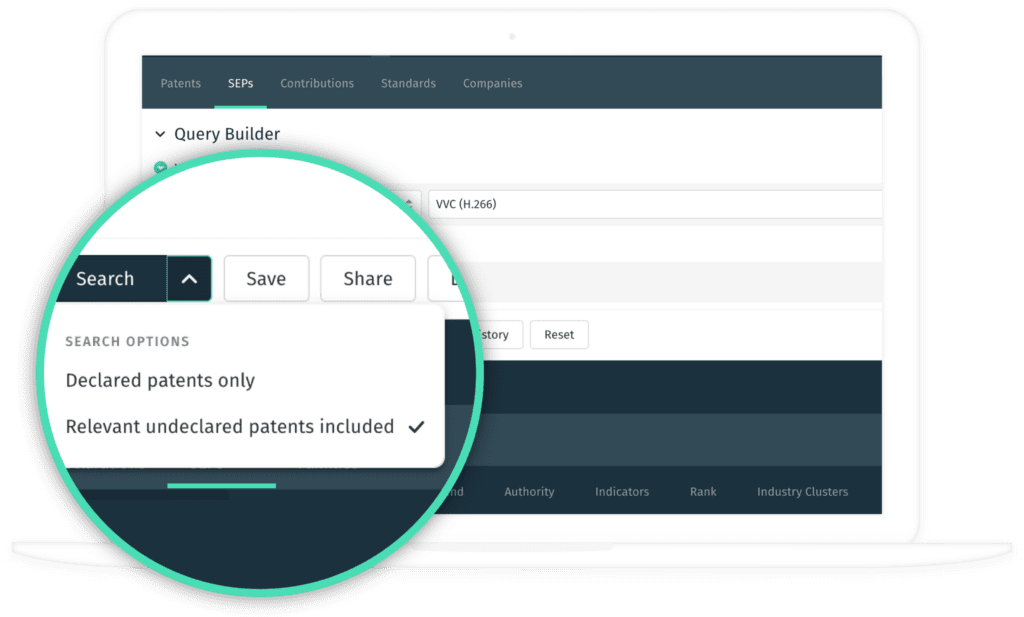 Undeclared Patent Universe
Identify the video coding patent landscape all in one place
IPlytics has expanded its database solution to include undisclosed patents potentially essential to the AVC, HEVC, and VVC video coding generations.
Overcome complexity in data-led decisions
Standard Essential Patents

Access to ownership information of patents declared to worldwide standards
Standards Contribution

Explore companies' technology investments in standards
Litigation Cases

Gain insights on market disputes on patented technology through litigation cases
Patent Pools

Be informed about the accessibility of SEP-protected technology
Semantic Essentiality

Determine standard essentiality of declared patents
LIVE EVENT
Global Standards Leadership Conference 2023
Thursday, June 15, 2023, 8:00 a.m. – 6:30 p.m. | UC San Diego Design & Innovation Building
The global standardization ecosystem is critical for disruptive technological innovation, and the governance and rules of this system are essential to its legitimacy and resilience. The Global Standards Leadership Conference brings together thought leaders to discuss challenges facing the global Intellectual Property and standardization ecosystem, including technological trends, standardization policy, governance challenges, and potential reforms to licensing Standard-Essential Patents.
Want to explore the IPlytics Platform? Get in touch
How top professionals use IPlytics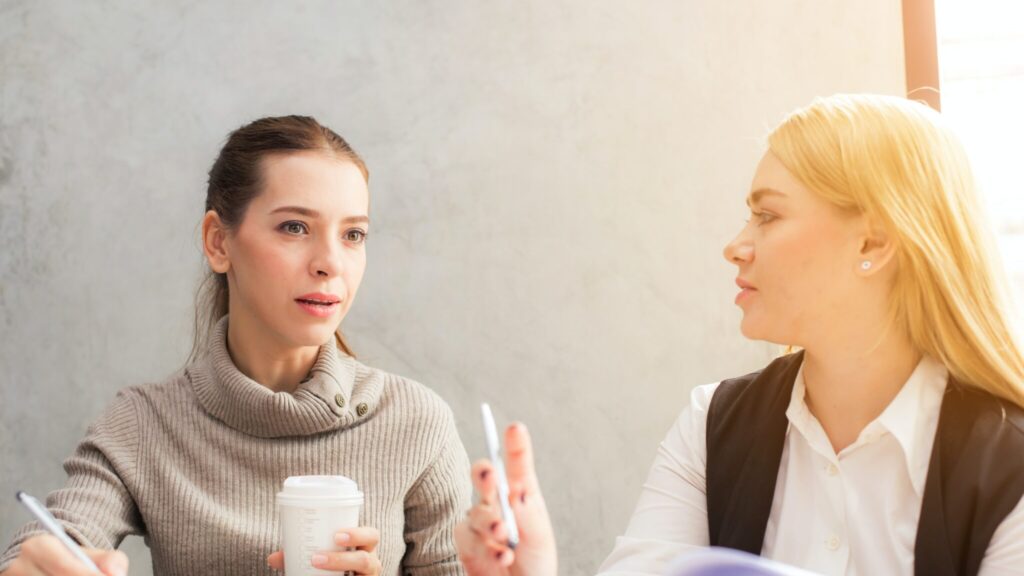 SEP licensors
Align your standards development, patent prosecution, patent portfolio management, and licensing/monetarization strategy to file valid and essential patents and to commercialize SEPs in worldwide licensing campaigns.
Value and benchmark your SEP portfolio for cross-license negotiations and monitor competition.
Examine competitors' standards development investments and identify new standards initiatives to maintain leading positions in standards development.
Patent portfolio managers
Identify the strengths and weaknesses of your SEP portfolios and benchmark it against your competitors.
Measure and track your market share for standards such as 4G, 5G, Wi-Fi, video codec (HEVC/VVC), and many more.
Support keeps/kills decisions to further develop your SEP portfolio.
Licensing executives & Dealmakers
Value your SEP portfolio to weed out 'weaker' patents, focusing resources on higher-ranked patents.
Find gold nuggets in your portfolio to identify patents to license or sell.
Monitor the market and track ownership changes and litigation trends.
SEP licensees
Value and determine SEP portfolios offered for license. Prepare for FRAND negotiation and identify the numerator and denominator to measure patent holders' market share.
Identify standards subject to SEPs in the complex product value chain of suppliers.
Monitor SEP filing, SEP change of ownership, and litigation to quantify risks and plan royalty payments.
Identify industry-related (e.g. V2X, NB-IoT, M2M) standards initiatives to have a seat at the table when future connectivity technology is developed.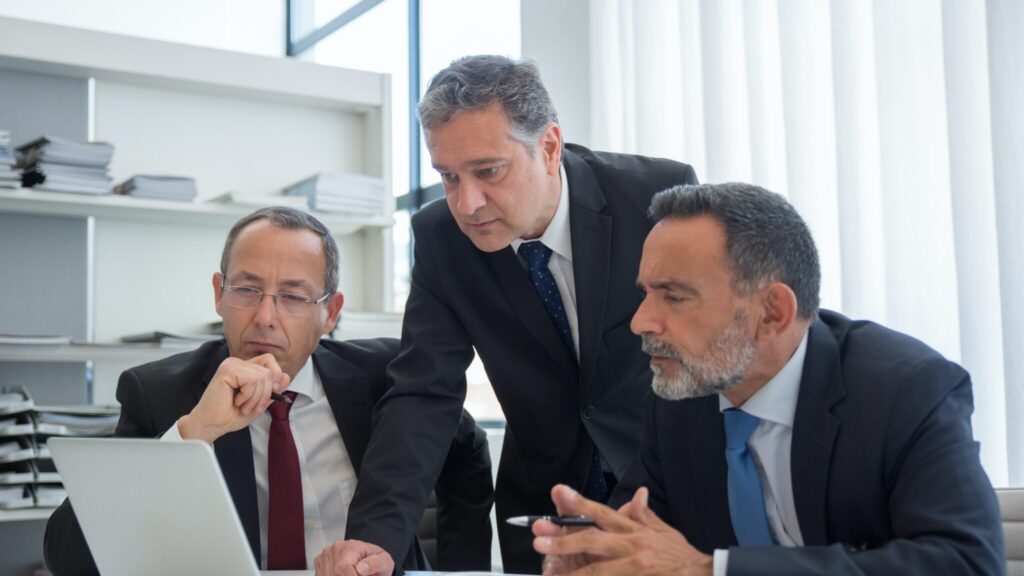 Licensing managers & Legal divisions
Identify the market share of patents offered for licensing-in technologies.
Get access to objective data to consider for FRAND preparation, negotiations, and argument formulation.
Understand if the offered SEP portfolio is "essential".
Strategic IP attorneys
Identify SEPs that are relevant to your products.
Identify leading patent owners and share of patents licensed in patent pools.
Understand the risk to be litigated in your market.
Upcoming Webinars
How to gain the competitive edge – Answering SEP market questions
In this webinar series, we aim to close the confidence gap in your SEP-related decision making, either as an SEP owner, standards implementer, future standards implementer, license platform or law firm. We show you how connecting patents to standards data allows for better negotiating and licensing in telecommunications, automotive, industrial manufacturing, consumer electronics, energy, or healthcare industries.
Europe/US: May 24th 4 p.m. CEST, 11 a.m. ET
Asia: May 25th 8 a.m. CEST