Streamline Your Workflow With Advanced Patent Drafting Tools
Learn how to create high-quality patent applications before they are submitted for examination.
Write high-quality patents with precision
LexisNexis PatentOptimizer®
Automate the review process and eliminate the need for manual draft reviews. By quickly and effectively checking all parts of a patent application draft—from patent claims to patent drawings and everything in between—PatentOptimizer® generates comprehensive error reports, revealing the actions users can take to fortify their applications before submitting to the USPTO.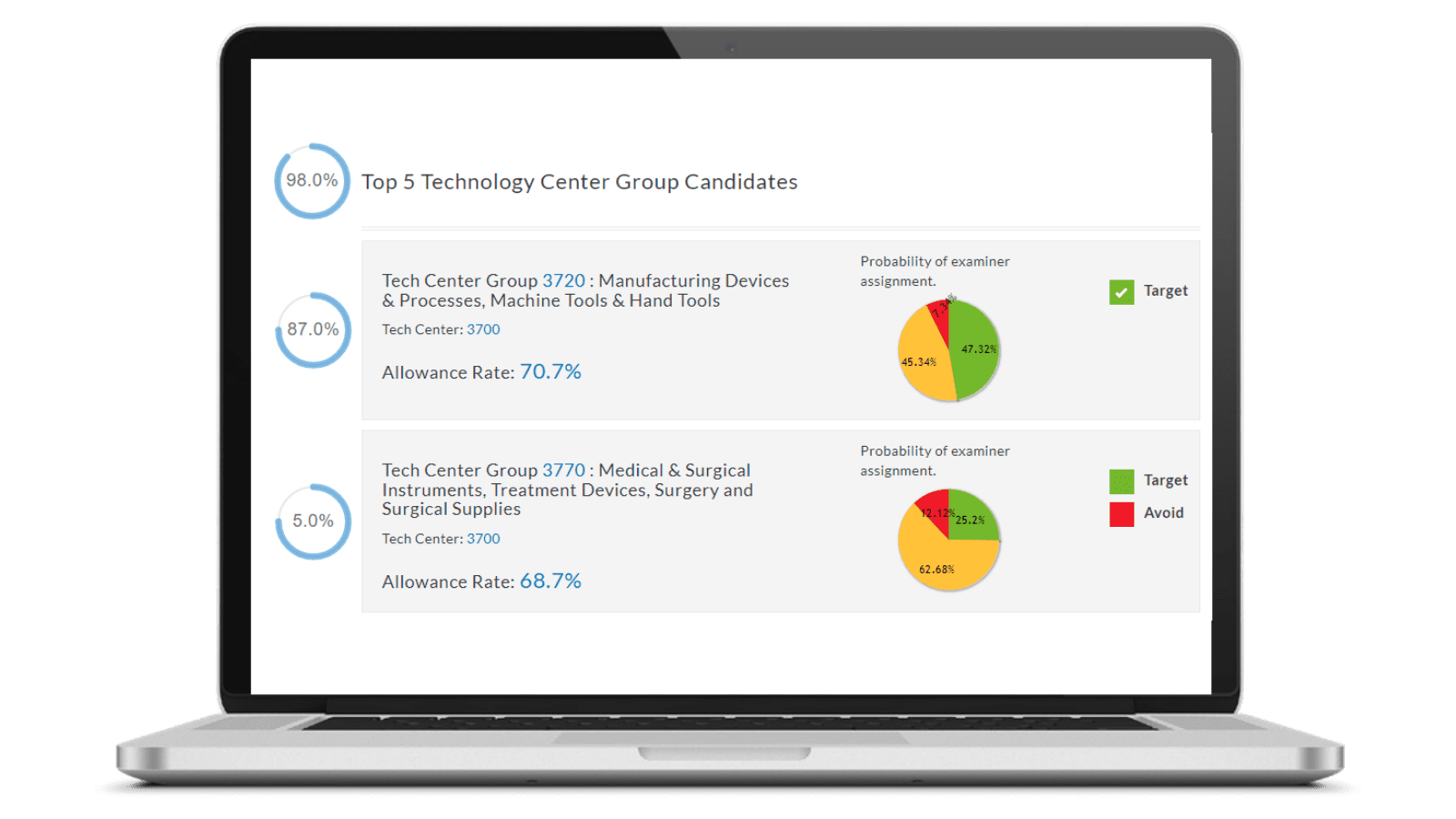 Positively influence the likelihood and the time it takes to get your patent approved
Tech Center Navigator within LexisNexis PatentAdvisor® (formerly Pathways™)
There is wide variability among examiner behaviors across the USPTO and surprisingly, even within technology center groups. With the exclusive Lottery Map™ metric available in the Tech Center Navigator, you're able to draft your patent application to better target a favorable tech center group and get the best quality patent in the shortest amount of time.
Draft and defend winning patents
LexisNexis PatentOptimizer® Reports
Eliminate errors in your draft application and mitigate the risk of rejections and other hurdles to a grant using PatentOptimizer Reports. Create comprehensive "one-click" error reports and auto-populated supplementary documentation.
Learn more about streamlining the patent drafting process with advanced prosecution tools
Related Resources
Patent Drafting Tools: 3 Key Advantages
Using patent drafting tools throughout the drafting process can help save time and money and lead to more defensible patents.
Performance Checks to Provide Better Patent Services
Conduct performance checks with patent drafting and prosecution tools from LexisNexis® Intellectual Property Solutions.
Integration of Automation in the Patent Process
Automation in the patent process can reduce the occurrence of human errors, help optimize time and enable more efficient operations.
5 Stages for Patent Efficiency
Each stage presents an opportunity to use patent efficiency tools to help save money while inching ever closer to acquiring patent protection.