The Inside Scoop From a USPTO Patent Examiner
Only a handful of patent practitioners have seen the inner workings of the United States Patent and Trademark Office (USPTO). This means having an understanding of a patent examiner's experience at the USPTO can be of great value. We interviewed patent attorney Joshua Rudawitz about his past experience as a USPTO patent examiner dealing with patent attorneys and patent agents.
Over time, patent examiners evolve in their understanding of patent laws and procedures, and they adjust their approaches to patent examination according to the lessons they learn through experience. Here are some of his insights into being a patent examiner and advice on how to improve the patent prosecution experience.
Keep your relationships professional
In our interview patent attorney Joshua Rudawitz, reflects on his past experience as a USPTO patent examiner dealing with patent attorneys and patent agents. When asked about "the worst thing a patent examiner ever did," Mr. Rudawitz recalls a patent attorney who tried to leverage his client's poor health to earn sympathy and to help move his client's patent application to issuance. While patent examiners are human beings with emotions, it's recommended that patent practitioners refrain from asking their patent examiners to skirt any rules. Instead, rely on arguments backed by patent law and procedure to overcome rejections.
Remember that the examiner must follow case law and USPTO guidelines
The number one piece of advice Joshua Rudawitz provides to patent professionals is to understand that a USPTO patent examiner's hands are often tied by case law and USPTO guidelines when examining a patent application. When USPTO guidance requires patent examiners to take specific actions in particular situations, patent examiners are required to stick to their training. Mr. Rudawitz recalls in the podcast a telephone interview where an inventor took a rejection personally. As a result of that experience, he encourages patent practitioners to try to understand that disagreements between applicants and the USPTO are the reason for the appeal process. Because of this, he specifically e recommends educating patent clients on the amount of discretion patent examiners are given throughout prosecution to avoid emotional reactions.
A USPTO patent examiner's career is always evolving
Perhaps one of the most important takeaways from the Rudawitz interview is that patent examiners go through a number of career phases. When Mr. Rudawitz began his career at the USPTO, his degree in mechanical engineering landed him a position in an art unit that dealt with a variety of technical subjects ranging from vehicle hitch attachments to robots. The patent office does not provide any technology-specific training, so the nature of a patent examiner's position is to learn about new technology as it comes into the patent office. This means much of an examiner's technical knowledge is dependent on the type and number of patent applications they have reviewed.
Some examiners aren't legal experts
To become a USPTO patent examiner, it's not a requirement to have a legal background, although many examiners may acquire a law degree before or during their work as an examiner. It's also discussed that patent examiners are not given much discretion in the early stages of their careers – supervisors and primary examiners have most of the say in what is patentable. Newer patent examiners can review patent descriptions and claims, conduct patent searches, and advocate for patent allowance, but allowance is ultimately not their decision. Patent examiners are then gradually given more autonomy as they gain a sense of what should or should not be allowed. This knowledge is priceless to patent practitioners who rely on patent examiner statistics to make patent prosecution decisions.
Understand the USPTO hierarchy
Patent data from the early stages of an examiner's career, also known as junior examiners, are often more indicative of a supervisor's opinion than that of the actual patent examiner. Additionally, the need for new patent examiners to have their work reviewed and approved by supervisors can impact a patent examiner's average patent prosecution times early in their careers. Patent professionals should be aware of statistical biases inherent in early-stage patent examiner data, and should consider looking to predictive patent metrics that account for this bias as other circumstances surrounding patent examiner decisions. Currently, PatentAdvisor ETA™ is the most predictive patent prosecution metric available, which incorporates an examiner's experience level, decision trends, and much more to produce a truly reliable patent prosecution tool.
USPTO patent examiner interview: 5 tips for preparing
Although hundreds of thousands of patent applications are filed every year with the U.S. Patent and Trademark Office (USPTO), there are only a few thousand patent examiners who are responsible for issuing actions on them. Written correspondence between a patent applicant, or a representative, and an examiner may clear up issues in drafted claims, but no form of communication is better for getting all parties on the same page than communicating face-to-face. Examiner interviews, which can be conducted over the phone or in person, are an important part of the patent prosecution process and can be crucial to your patent success.
Examiner interviews can be requested at almost any stage of the patent prosecution process and can save both time and money in your application, by reducing back-and-forth office actions. Here are some tips if you're considering scheduling an interview with your patent advisor.
1. Make contact early
Contacting a patent examiner to set up an interview as early as possible is crucial, especially when a party wants to conduct the interview in person. USPTO patent examiner interviews have been growing in popularity, so the more time you can allow for scheduling an interview, the better the chances are that an examiner will be available. Also, be prompt in responding to an examiner who returns your call for scheduling; USPTO best practices for examiner interviews suggest that calls should be returned by the applicant within one business day. If you must leave a voicemail, make sure that it includes all pertinent information such as availability, time zone, and contact information for alternative contacts in case the caller cannot be reached.
2. Prepare an agenda
Whether or not the patent examiner requests one, it is always a good idea to prepare an agenda that will help explain what is to be accomplished during the interview. Agendas should contain details pertaining to any proposed amendments, relevant arguments supporting patent claims, and any other pertinent evidence. This agenda will be very useful to an examiner who can review it to better understand the intended purpose of the interview. The agenda can also help the applicant be fully prepared for the interview. Agendas should reflect discussion items included in Form PTOL-413A, filed to initiate the interview request.
The agenda should be prepared ahead of time and can be sent via email to the examiner to set the expectations for focus of the interview. Sending the agenda in advance is a best practice that allows the examiner to review arguments or amendments alone and not feel put on the spot when the interview arrives. It can also help to save valuable time in your interview for discussion instead of beginning formalities.
3. Explaining inventiveness
Most often, examiner interviews are scheduled in response to initial office actions which have declared claims as invalid or which have brought forward new prior art. Before showing up to the interview, anyone representing a patent applicant must be able to clearly explain what makes their idea inventive and non-obvious. It will be important to point out differences from the prior art on record. Applicants should also be able to communicate how the inventive nature of the technology is reflected by the proposed claims. Prepare a solid case by having an explanation prepared before the interview. This can be done by telling the story behind the patent application, the inventors and the organization in order to show a compelling picture for the examiner to consider.
4. Work with, not against, the USPTO examiner
Remember that both parties in the conversation are simply interested in finding the best way to define an invention to improve its value through a patent. Although the examiner may critique an argument, there is no reason to make the relationship adversarial in any way. You may find that providing background on the invention and the problems it was created to solve can better support your claims. Establishing common ground is very helpful and it may help the process to find points of agreement that already exist. However, an applicant still has every right to ask an examiner for clarification on a decision and not settle for the argument that a claim is simply "too broad." Remember, this is the examiner's job. Although you may be frustrated with their responses, they are following important standards. The examiner can hear you, understand your reasoning, like your purpose, and still not agree with your claims.
5. Don't forget the applicant summary
The USPTO requires a written record of all actions taken during the course of patent prosecution, and examiner interviews are no different. Before an interview ends, an applicant may find it useful to clarify with an examiner, who will also have to file a written report, what those reports should contain. Comments included in the summary should be tailored to succinctly note arguments made by the patent applicant, agreements established between the examiner and applicant, and any further points of disagreement on certain claims. Detailed notes and reporting will also help the applicant as they move forward improving their patent. Start your report as soon as possible after your meeting; if you wait weeks, you may forget important information.
The LexisNexis PatentAdvisor® patent analysis platform tools give applicants the ability to research an examiner's record in any technology center. PatentAdvisor also allows you to view and monitor all steps of the patent process and provides status updates.
Make sure that you're prepared with the information you need to have the most productive examiner interview possible.
Now, more than ever, it is imperative to ensure that you are obtaining the highest-quality patents in the most efficient manner. Watch the on-demand webinar Trends in Patent Prosecution: Don't Get Left Behind to learn more.
PatentAdvisor provides patent analysis tools for successful patent prosecution.
Use PatentAdvisor ETA to anticipate examiner behavior for better prosecution outcomes.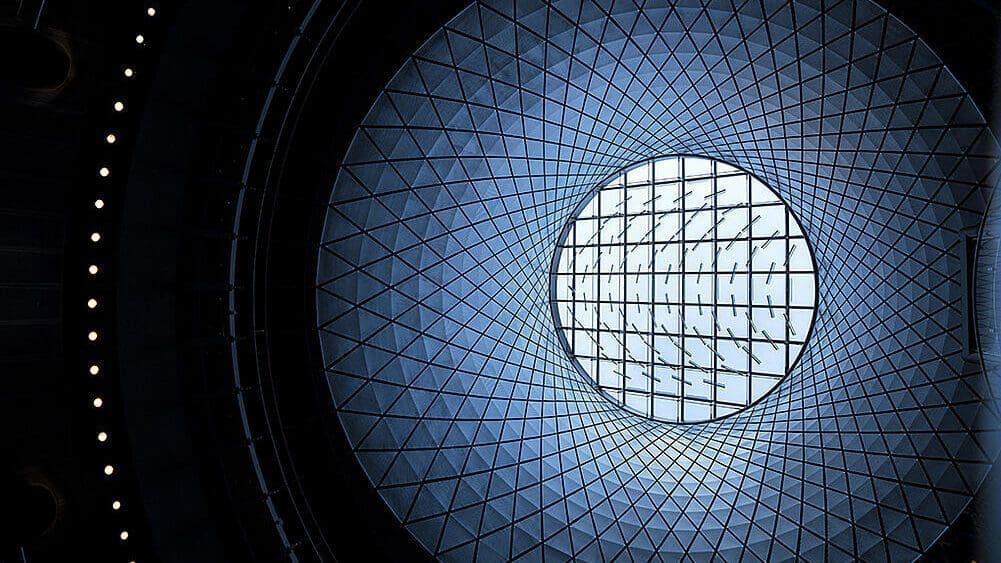 Need more predictability in the patent prosecution process?
Learn how to develop successful IP strategies and proficiently manage patent applications throughout the entire prosecution process using data-driven insights and advanced analytics.
Was this post helpful?
Let us know if you liked the post. That's the only way we can improve.