Steer Your Application to the Most Favorable Art Unit
Guide your application to the most favorable art unit and decrease the time to approval by leveraging advice from experts at the USPTO with Pre-Filing Classification Reports.
Leverage insight from classification experts at the USPTO
LexisNexis® has collaborated with Serco to provide customized Pre-Filing Classification Reports. Serco has classified over four million patent applications and has developed domain knowledge in patent classification through its work as a classification provider to the U.S. Patent and Trademark Office over the past decade.
In-depth insight into art unit assignment
Classification experts for the USPTO provide you with in-depth insight into which art unit your patent application will be assigned.
You can then use that insight to tailor your application to target a more favorable art unit and improve your chances of efficient prosecution.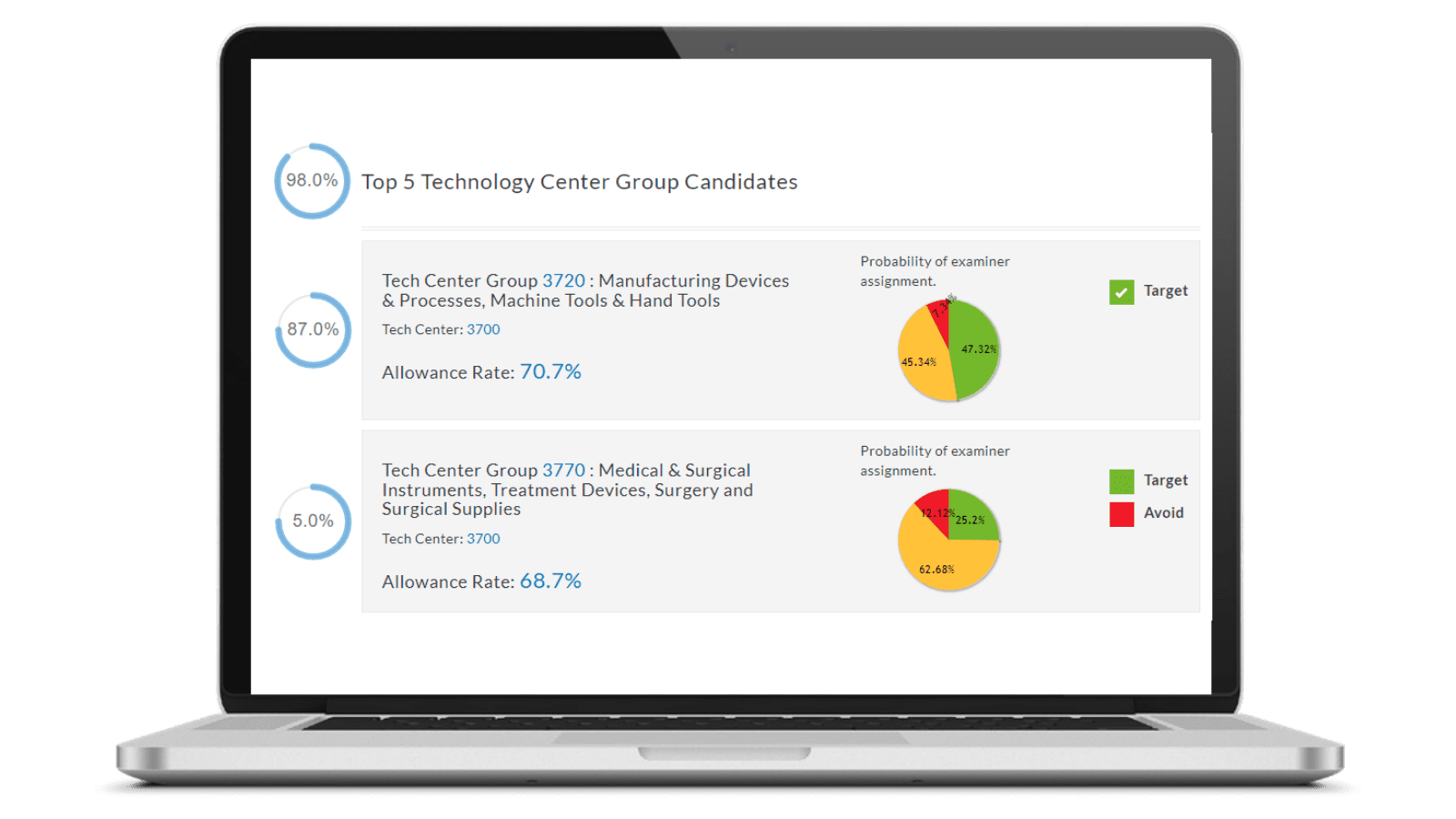 Gain insights into the future of your application
Tech Center Navigator within LexisNexis PatentAdvisor® (formerly PathWays™)
There is wide variability among examiner behaviors across the USPTO and surprisingly, even within technology center groups. With the exclusive Lottery Map™ metric available in the Tech Center Navigator, you're able to draft your patent application to better target a favorable tech center group and get the best quality patent in the shortest amount of time.
Request a free sample report
Grab the fact sheet
Click below to access and download a PDF to share with team members and decision-makers.
Related Resources
How to Populate IDS Forms With LexisNexis PatentOptimizer®
Patent professionals must complete application datasheets, oaths, declarations, petitions, status claims, and other USPTO IDS forms.
Avoiding Section 112(b) Rejections With Patent Drafting Tools
Avoiding Section 112(b) rejections with patent drafting tools is critical for both fostering innovation and raising confidence.
The Effects of Efficient Patent Drafting 
Striking a balance between providing efficient patent drafting and maintaining quality is one of the best ways to ensure client satisfaction.
Integration of Automation in the Patent Process
Automation in the patent process can reduce the occurrence of human errors, help optimize time and enable more efficient operations.
More Recommended Solutions