What is Brand Protection?
Brand protection is the safeguarding of a company's intellectual property (IP) against bad actors seeking to illicitly profit from its IP, including its trademarks, domain names, design marks, trade dress and patents, regardless of where they are located online.
What is brand protection?
Legacy brand protection providers can find individual instances of abuse, but they are unequal to the challenges posed by systemic brand abuse. Therefore, identifying and dismantling abuse networks requires a fresh approach driven by real technology and genuine expertise.
LexisNexis Brand Protection is the only provider that can meet the challenges of current abusive networks. Together, our advanced technology and decades of experience are critical in helping you confront organized bad actors.
Prioritize brand protection efforts.
Dismantle organized bad actors.
Fortify litigation evidence.
What is brand protection technology?
Brand protection technology exists to help detect the many sources of fraud across the modern digital ecosystem and remove/mitigate that abuse. It does so in various ways, including through artificial intelligence and managed services. Here are a few examples:

Image recognition
Advanced machine learning capabilities detect digital images online (logo, product images, etc.) to accelerate the review, triage and prioritization of enforcement efforts.

Test Buys
Undercover purchase and analysis of physical and digital goods help definitively determine the authenticity of a good or service and is a cost-effective alternative to private investigations.

Case Management
In-platform repository and workflows can be tailored to any specific case management requirements to reduce time, effort and headaches.

Managed Services
Experienced brand protection teams become immediate extensions to any legal and brand protection department.
What is brand protection saving your brand from?
Digital brand abuse can be committed by both nefarious and non-nefarious groups, as well as individuals. Generally, it occurs to disrupt or defame, but it primarily occurs for financial gain. Not so surprisingly, the most egregious and most challenging accounts of brand abuse are committed by organized bad actors who seek to confuse, divert and monetize a well-known brand's customers.
Organized bad actors
One-off bad actors
Customers
Affiliates/partners
Competitors
Other
Why is brand protection important?
Bad actors are savvy digital marketers. Particularly, they exploit digital platforms to find new ways to use your brand for their own gain. People need to feel assured that every interaction with your brand is 100% authentic. In conclusion, there are many critical benefits to using brand protection technology, including:

Preserving customer satisfaction and experience

Preventing brand and reputation decay

Averting customer safety issues

Reducing marketing and ad spend

Increasing sales and revenue
What is digital brand abuse?
Digital brand abuse is a term used to encapsulate an array of illicit and malicious activities online, all of which are linked to the exploitation of a brand, trademark or IP in some form. Brand owners must police their brands for digital brand abuse to protect their reputation, revenues and customers' online experience, trust and safety.
What is tracked by brand protection?
There is a broad spectrum of illicit activities that bad actors employ to take advantage of the goodwill cultivated by a brand in the market.

Counterfeiting
The sale of fake goods made to look authentic.

Gray Market/Parallel Import
Non-counterfeit products sold from an unauthorized seller.

Cybersquatting
Registering or using a domain name with bad faith intent to profit from the goodwill of a trademark.

Spoofed websites
Websites created fraudulently to appear to be produced by a different person or organization.

Rogue mobile apps
Counterfeit apps made to duplicate those of trusted brands.

Impersonation/Phishing
Fraudulently acting as a trusted company or a brand to trick victims into disclosing sensitive information.

Piracy
Practice of distributing copyrighted content digitally without permission, such as music or software.
When does digital brand abuse occur?
Digital brand abuse can take place at multiple points during a customer's digital brand journey. In short, whether customers are doing research, making a purchase, or promoting and advocating your brand online, brand abuse exists in the form of domain names, text, copy, images and more.
How does brand abuse occur on social media?
Social media accounts are free and easy to set up, which makes them easy targets for bad actors to abuse your brand. Basically, fake social media accounts mimic well-known brands or imply some association with a trusted brand. These fake accounts can cause consumer confusion and are used to redirect legitimate traffic to illegitimate sites. Furthermore, some of these sites may be used for phishing to trick consumers into sharing their login credentials and financial information. Others might be used to sell substandard goods or counterfeits, resulting in consumer harm and revenue loss.
Need to protect your brand across the modern digital universe?
Learn how we use advanced machine learning to link visible and non-visible digital markers, uncovering entire abuse networks and accelerating the review, triage, and prioritization of brand abuse.
Brand Protection Resources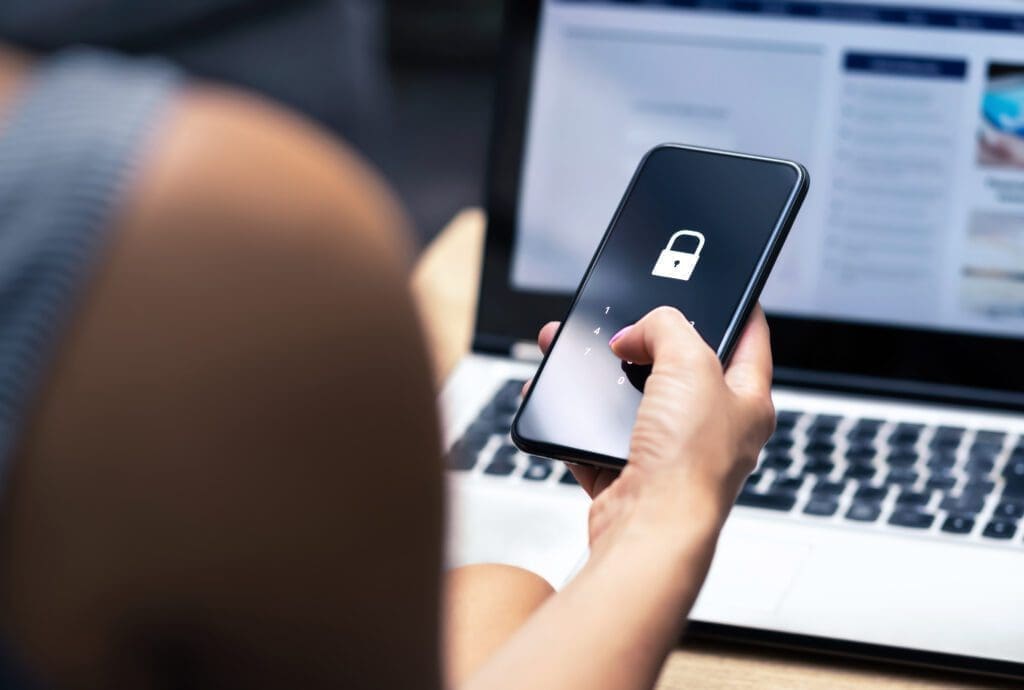 Trends in Brand Abuse 2022
In this guide, uncover recent trends in brand abuse, from rogue mobile activity to how the pandemic is fueling counterfeit trade. Plus, learn about the advanced tools available for fighting increasingly sophisticated abuse.
Tools to Protect Your Brand
How protected is your brand in 2022? Join our webinar with the European Union Intellectual Property Office as we discuss tips to protect your brand from counterfeit and illegal products.
What Makes a Brand Resilient?
As fraud proliferates brands must practice diligence in protecting their intellectual property. Learn what makes a brand resilient.
Defending Brands—New Realities, New Partnerships
As technologies innovate, so do bad actors on the web who conspire to harm your brand through piracy, intellectual property infringement, and product counterfeits.