The Global Battle for Energy Dominance: Are Chinese Engineering Companies Winning?
In the first part of this series, we explored the increasing demand for electricity in China and the patent filing strategy of engineering companies operating in this growing market for solutions related to electricity generation. With the help of patent analytics from LexisNexis® PatentSight®, we showed you how patent filings in this field are increasingly filed in China more than in other countries. We also noted that the overall strength of patent portfolios owned by Chinese companies has been on a consistent upward trajectory the past 10 years with no signs of slowing down.
In this second blog, we will explore the implications of these shifts and what it means for international engineering companies, including what we uncovered in the citation trends of Chinese electrical energy generation patents. In the analysis, we rely once again on curated patent data and analytics to find out how international companies are responding to this growing market and also to understand the intersection of technology portfolios owned by Chinese and international energy companies.
How international energy companies are responding to the growing demand in China
Looking at Figure 1, it is clear that at least some international companies are actively protecting their inventions in China. Companies like Schneider Electric, ABB, Siemens etc. protect about 50% of their portfolio in China. This could be in anticipation of a booming industry that is projected to become the world's largest consumer of energy.
Figure 1: Share of electrical energy generation patents from international engineering companies active in China
International patents pave the way for China's technological growth
Chinese companies are not only rapidly developing superiority in this field, but our analysis shows that they are building on the inventions made by the more established international companies. In Figure 2, this reliance becomes clearer as we can see how heavily each of the Chinese portfolios cite international patents.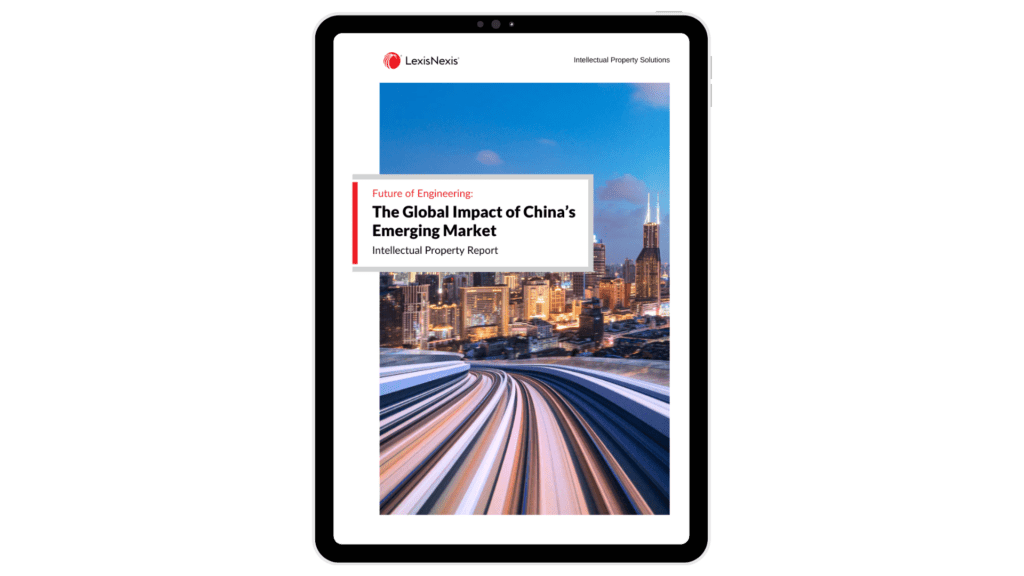 Get deeper insight on China and the future of Engineering
Read our comprehensive "Future of Engineering" report to uncover key trends and discover how global players are responding to China's growing dominance.
Each bubble represents the share of patents owned by Chinese engineering companies that refer to the portfolio of the respective international company. Take Goldwind, for example, 35% of their portfolio cites GE patents, and 23% of the portfolio cites Vestas patents. In the case of State Grid Corp, which also happens to be the largest utility company in the world, this propensity to cite international players is even more obvious. There is no doubt that patents filed by international companies are paving the way for newer Chinese companies to develop technology.
Figure 2: Share of Chinese electrical energy generation patents citing international engineering companies' patents
Using patent analytics as a radar for corporate surveillance
The battle for IP in China's energy market is heating up, with both Chinese and international engineering companies vying for dominance. The next few years will be critical in determining the technological leadership in this important sector. It is clear that international engineering companies have to closely monitor their IP landscapes in order to protect their current and future business.
We saw that Chinese companies are heavily building on international IP to develop their portfolios, demonstrating their awareness of the importance of innovation and staying ahead of the competition. Patent analytics can provide valuable insights for engineering companies to monitor these innovation developments. Companies can also use patent data to benchmark their technology against other industry players, track market developments, identify emerging trends, find promising technology partners, identify acquisition targets, and decide whether to enter the market operationally or monetize their IP rights by licensing them. In this way, companies can make informed decisions based on reliable data and take advantage of opportunities to grow and expand into new markets.
Act now and download our latest industry report to fully understand the threats and opportunities that are presented by the Chinese engineering market. Advanced patent analytics tell a powerful story of China's growing influence across sub-industries such as aviation, energy, manufacturing equipment, civil engineering, and machines.
Speak with our experts
Are you looking to take your business to the next level and gain a competitive edge in your industry? Speak with our expert patent analytics team to learn how to leverage the power of patent data to achieve your business objectives.
Our team can provide insights into market trends, competitive analysis, and identify potential risks and opportunities for your business through patent analytics. Fill out the form to schedule a consultation.
Was this post helpful?
Let us know if you liked the post. That's the only way we can improve.