NEW REPORT
Future of Engineering: The Global Impact of China's Emerging Market
Through the forward-looking lens of patents, get insight into the growing dominance of the Engineering industry in China and what it means for global Engineering innovators.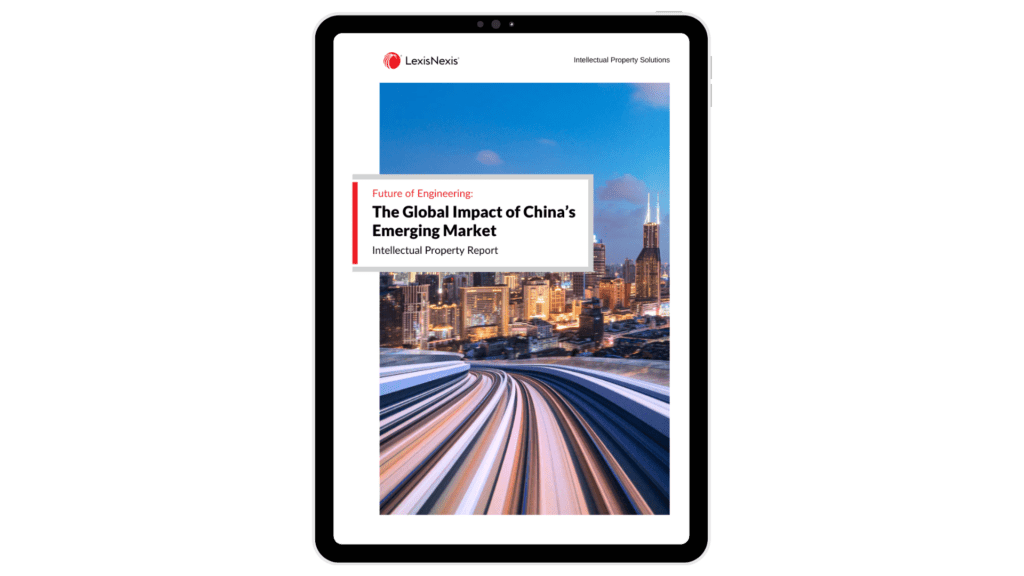 Patents illuminate China's rising Engineering dominance and its impact on global innovators
Our deep dive into the data reveals clear trends about the future of Engineering and how international players are reacting to the growing Chinese influence.
Get insights into different Engineering sectors, including Aviation, Energy, Manufacturing Equipment, Railway and Ship Building, Civil Engineering, and more.
More Engineering Resources
Spotlight
Energy Series
China's Energy Industry Explosion: A Risk or Possible Reward for Global Engineering Players?
Learn what China's energy industry innovation surge means for established global players.
Energy Series
The Global Battle for Energy Dominance: Are Chinese Engineering Companies Winning?
Explore the implications of shifts in the patent filing strategy of engineering companies operating in China and what it means for international engineering companies, including what we uncovered in the citation trends of Chinese electrical energy generation patents.
Aviation Series
China's Rapid Growth in Aviation and Its Impact on International Players
Using patent analytics, this article examines China's booming aviation industry and its impact on traditional dominant players in the sector.
Aviation Series
How Do International Aviation Companies Measure Up to the Increasingly Competitive Chinese Market?
Learn about the growth of the aviation industry in China and see a qualitative comparison of the patent portfolios of Chinese aviation players and their international counterparts.
Video
Aviation is Taking Off in China: A Threat or an Opportunity for International Players?
In this video, we unpack illuminating trends in the Chinese aviation sector using the future-focused, objective measure provided by patent data. Find out who are the Chinese players to watch, which international aviation companies might be missing out on a huge opportunity, and more.
Get the Future of Engineering industry report now
Fill out the form to get instant access to the Future of Engineering intellectual property report.
Up Next: A spotlight on Energy
As our focus on the Engineering industry continues, next, we analyze the growing Energy sector in China and what it means for big players like GE, Siemens and more. Sign up for our monthly newsletter to get the insights sent directly to your inbox.